Your Community Training Centre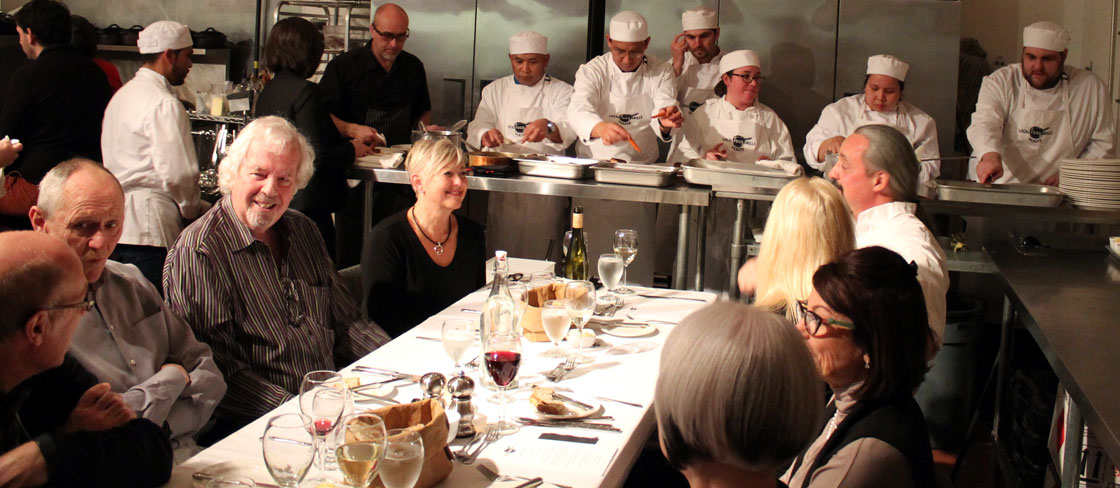 Dinners and Food Events
Through our work as Culinary Educators, as advocates for locally grown seasonal food and our belief that sharing a meal with others is an essential human experience, we invite you to join us!
Our monthly three week Local Food Skills program culminates in a graduation dinner served in our training kitchen which transforms into a dining room where you will experience London's most unique dining experience.
Our Local Food Skills dinner is a licensed event where you will enjoy four courses, seasonal food and flavours all prepared from scratch by our students under the direction of our chef instructors.
In addition to the monthly dinners, we host several special food events throughout the year featuring cuisine and wines from Canada and around the world. We intentionally profile regional food artisans and ecological farmers who work every day to create the "flavor of place." These dinners provide experiential learning for our students and an opportunity to experience the very best food our region has to offer.
"The true essence of the LTC narrative is that they have achieved the whole seasonal cycle of our relationship with food"

Bryan Lavery, EatDrink Magazine
To receive advance menus and notifications of the dinners and special food events please subscribe to our distribution list by contacting jill@londontraining.on.ca.