Your Community Training Centre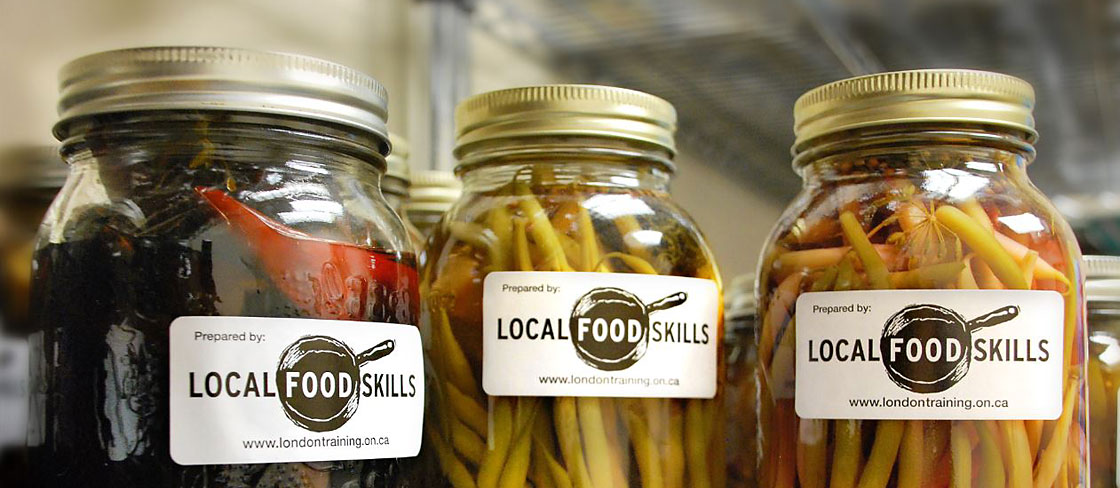 Within our food programs our students and chef instructors produce amazing food entirely from scratch and we are pleased to offer it for sale in support of our work.
On most weeks we send out set menus of food selections to our list of supporters who are able to place an order. From preserves, fresh baked sourdough breads, pastries and soups to delicious entrées and desserts the food we offer through The Larder reflects the region and season.
To begin receiving Larder menus you will need to subscribe to our food supporters list.
Email your request to be added to our list.
larder@londontraining.on.ca 
FAQs
YES !  I'd like to place an order.
We are pleased to help !
To place your order, simply call or email us at,
E: larder@londontraining.on.ca
T: 519 685 4331
When Can I Order Until ?
Orders will gladly be taken until 12:00pm noon on Mondays.
When Is Pick Up ?
Our pick up times - orders can now be PICKED UP Fridays between 12:00pm - 4:00pm (at our location).
How Can I Make Payment ?
We gratefully accept cash, debit, Visa or Mastercard.
Thank you -
your continued support allows us to offer programming & services to people in our community!