Your Community Training Centre
Culinary Pre-Apprenticeship Program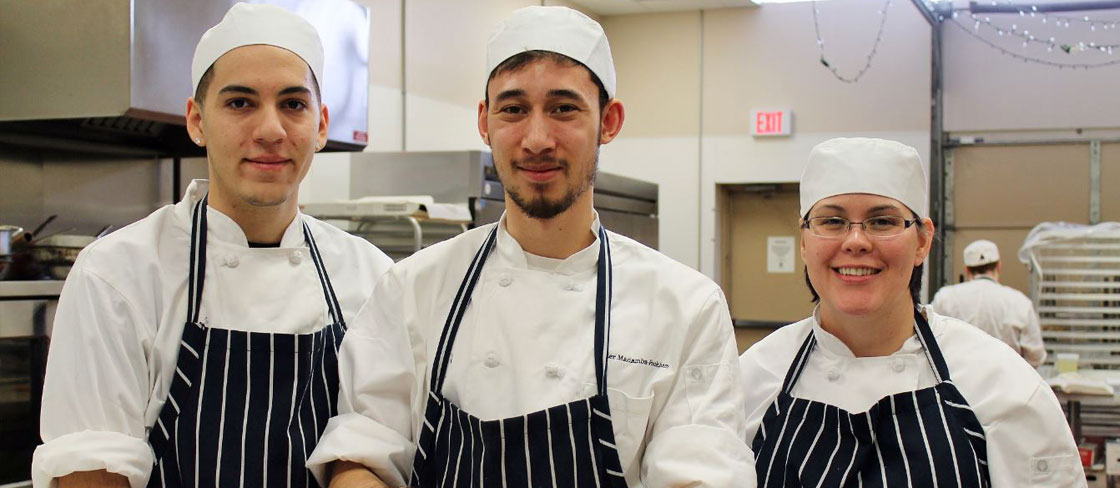 Commencing in March 6, 2017, London Training Centre is pleased to be offering an exclusive six month culinary program which includes an 8 week paid work placement. This interactive course will offer selected participants the opportunity to experience and gain fundamental and relevant skills and knowledge for a career in the hospitality industry.
Over the past seven years London Training Centre has developed a successful teaching model that integrates basic cooking techniques and knowledge with a broader, sustainable use of regional, seasonal products. The program will venture beyond the classic style of cuisine and explore a more intrinsic approach to the cooking. Along with the combined theoretical and corresponding hands on practical experience, the students will engage in open discussions with local food artisans, chefs and likeminded professionals to further enhance their experience.
The course will explore in detail, safe knife skills, kitchen sanitation and safety, fundamental cooking principles, menu design, pastry baking and bread making practices, nose to tail butchery, identification and use of seasonal produce, stock and sauce making. The theoretical classroom learning will be pertinent to the tactile practical applications in the kitchen environment. Limited enrollment and small class size will offer a greater opportunity for an exclusive student learning experience.
The ultimate goal of this unique student focused, pre apprenticeship program is to offer a broad spectrum of learning opportunities so the participating students can start to develop a strong philosophy, ethic and direction towards food and a successful career in the culinary arts.
This six month program will be an excellent bridge for participants exploring the idea of a possible career in cooking.
We were pleased to accept many applications for this year's program which started March 6, 2017. We hope to offer the program again in 2018. In the meantime we would also be pleased to answer any questions you may have regarding the Culinary Pre-Apprenticeship Program, required qualifications and application process.
Program Information
Eligibility
Applicants must have an Ontario Secondary School Diploma or equivalency and be available to attend the program fulltime March to August 2017.
Ideal Applicant
The ideal applicant will have an engaged and active interest in a culinary career and a desire to become an apprentice in the trade. Previous food sector work experience and/or foods courses would be an asset. Note: with only 12 participants this is a competitive process.
Application and Intake Process
Student expressions of interest in this program are welcome commencing December 2016 with a deadline of February 17, 2017. Interviews conducted shortly after with candidate selection prior to program start on March 6, 2017.
Submit to: Steve James
Email: steve@londontraining.on.ca
Program Manager and Key Instructor Steve James will be pleased to provide additional information and would welcome the opportunity to meet to explain the unique aspects of this student focused program.
Steve James – Tel: 519 685-4331 ext. 226 
Email: steve@londontraining.on.ca.