Your Community Training Centre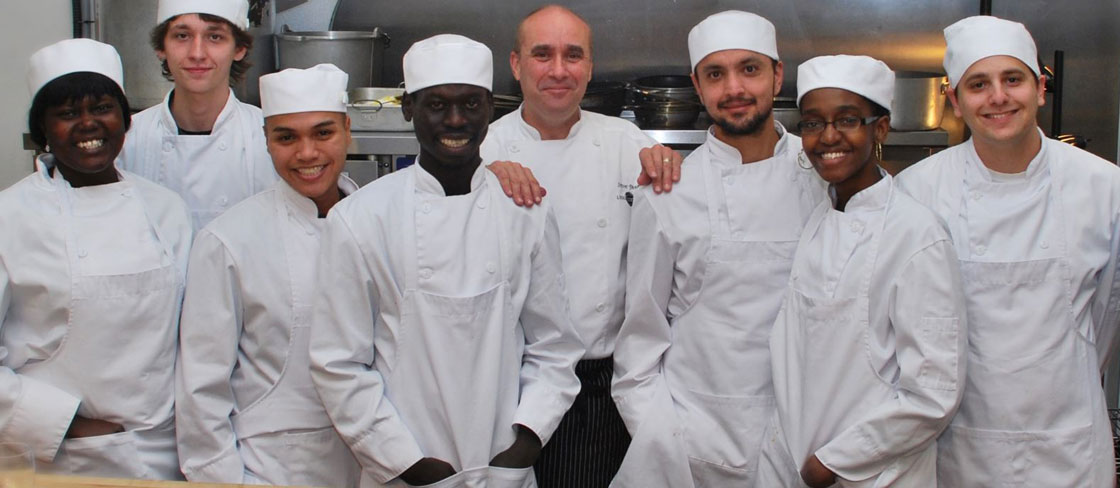 Local Food Skills
Combining 30 years of food skills training, advocacy for careers in foodservice and our commitment to a local, sustainable food system, London Training Centre is pleased to offer this program where you will gain real skills and work with real food in a state of the art commercial kitchen.
Designed as an introduction to the industry, this three week program includes both classroom and kitchen instruction. Participants will also receive the full support of London Training Centre's employment services team.
Local Food Skills provides instruction in:
Cooking and Service Methodologies
Steps of Service
Point of Sale Systems
Beverage Alcohol Service
Food Safety
Menu Planning & Design
Kitchen Equipment
Kitchen Health & Safety
Food Costs
Career & Job Search Strategies
Targeted Resumes
Job Leads
Those successfully completing the program can receive certification in the following:
Safe Food Handling
Customer Service
WHMIS 2015
Smart Serve
Worker Health & Safety Awareness
For more information please call London Training Centre 519 685-4331
To receive advance menus and notifications of our monthly Local Food Skills dinners and special food events please subscribe to our distribution list by contacting jill@londontraining.on.ca.
London Training Centre is pleased to acknowledge the support of The Ontario Trillium Foundation which assists the provision of this program.